Dentist in Woburn, MA
How long has it been since you last saw the dentist? Be honest with yourself! We know that life can often get in the way of the things we're supposed to do, but it's important that you aren't just brushing aside your routine dental checkups. While it might not seem like a big deal, especially if your smile seems healthy, it's still important that you are turning to our Woburn, MA, family dentist every six months for checkups. Of course, that's just the tip of the iceberg when it comes to what we can do for your smile.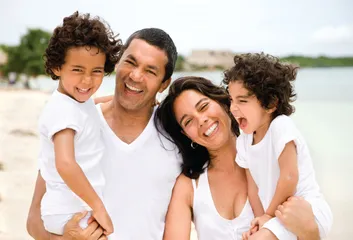 What Can a Dentist Do for Me?
A better question is, what can't a dentist do for your smile? Dr. Wang provides a wide range of dental services for families and individuals in Woburn, MA, that go beyond just the routine checkup. Yes, you should be coming into our office every six months for cleanings and checkups, as preventive dentistry is key to a healthy smile; however, we also offer cosmetic and restorative services, as well as periodontal therapy and orthodontics. Most of the dental care you need you can get right here at our Woburn, MA, practice.
Why Should I Visit the Dentist?
Unfortunately, not everyone visits the dentist regularly, like they should, which can lead to problems down the road. After all, early signs of decay and gum disease may not be apparent to you, but our dental team has the tools and training to be able to spot these problems early when simple monitoring and at-home interventions may be all you need to reverse or prevent the problem from getting worse.
Dr. Wang can also provide you with advice and recommendations on everything from how to brush properly and eating a healthier diet to the best toothbrush to suit your needs. Remember, these six-month checkups are as much about you as they are about maintaining healthy teeth and gums. Feel free to bring any and all questions that you have with you and we'd be happy to answer them during your next appointment.
Regular Visits To Your Woburn Dentist Are Important For Your Overall Oral Health. Call Woburn Dental Group, PC In Woburn, MA At (781) 935-2345 Today To Schedule A Dental Appointment!