Woburn, MA Implants
When it comes to replacing missing teeth, our Woburn, MA, dentist Dr. Jenny Wang knows just how important it is to find a restoration that feels and looks as close to the real thing as possible. This is one of the main reasons people turn to our practice for dental implants. When a tooth can't be saved, the next best option is to replace it with a dental implant, an artificial tooth that feels and functions just like your natural teeth.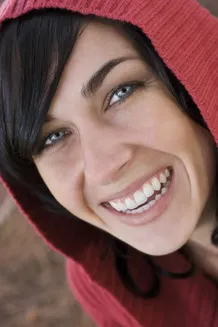 How Do Dental Implants Work?
This small metal post may not look like much, but it can work wonders for someone who is dealing with tooth loss. This restoration, made from durable, biocompatible titanium, is surgically placed into the jawbone where its main job is to take over the role of tooth roots.
Once our general dentist, Dr. Wang, places the implant into the pre-drilled hole within the jawbone, the jawbone will be given several months to fully heal. During this healing phase something pretty amazing happens: the jawbone begins to heal around the implant, fusing together with the metal restoration to make it a permanent part of the jawbone.
Once the jawbone and implant have become one this means that the restoration could end up lasting you the rest of your life (with the proper care and maintenance, of course!). From there, a custom dental crown will be created and then cemented over the implant to replace your missing tooth. Should you need to replace multiple teeth, several implants can also be placed along the jawbone to support full or partial dentures.
Why Should I Choose Dental Implants?
Implants offer a variety of unique benefits that you won't find with any other tooth replacement solution. Despite the fact that you will have to undergo surgery in order to get this restoration, no other tooth replacement will function as close to natural teeth as implants can. Implants stay put so you don't have to worry about them moving or shifting around, which means chewing and speaking are fully restored.
Implants also look like natural teeth so no one will be able to tell the difference between your implant and your natural teeth. Once the implant is placed into the jawbone it also provides the stimulation your jawbone needs to stay healthy and strong. By replacing missing tooth roots with an implant, bone loss is prevented. So, in many ways, you could say that implants preserve the rest of your smile and your oral health.
Do you have questions about getting dental implants from our Woburn, MA, family dentist? Want to find out if you're an ideal candidate? If you're missing one or more teeth, we can give you your full smile back.
If You Are In Need Of Dental Implants, Call Woburn Dental Group, PC At (781) 935-2345 In Woburn, MA Today To Learn More About How We Can Restore Your Smile!